For the general builder or handyman, the accepted method of stopping damp is to remove skirting boards, radiators, pull out wiring and pipework then apply water-proof render to the internal surface of the affected walls. In most cases, once the work is finished the damp continues to rise and the render will fail. As with any serious affliction, you cannot just cover up damp by attempting costly internal works to conceal the problem.
In truth, most builders or experienced handymen don't have the required skill and knowledge that's required to permanently fix damp. Damp proofing is a specialised trade and unfortunately it's infamous for having its fair share of cowboys. When your damp proof course fails, the results are unsightly, unhealthy and a portent that your property is in a process of slow structural decline and deterioration. At this stage, you have to rectify the damp 'at source' and have a new chemical injection damp proof course installed. That's where we come in.
Dampwise Medway are unique in the timber and damp industry. We are the premier chemical injection damp proof course specialists. Although we're based in Medway, we cover the entire South East and our aim is to fix the damp in your property without undue disruption.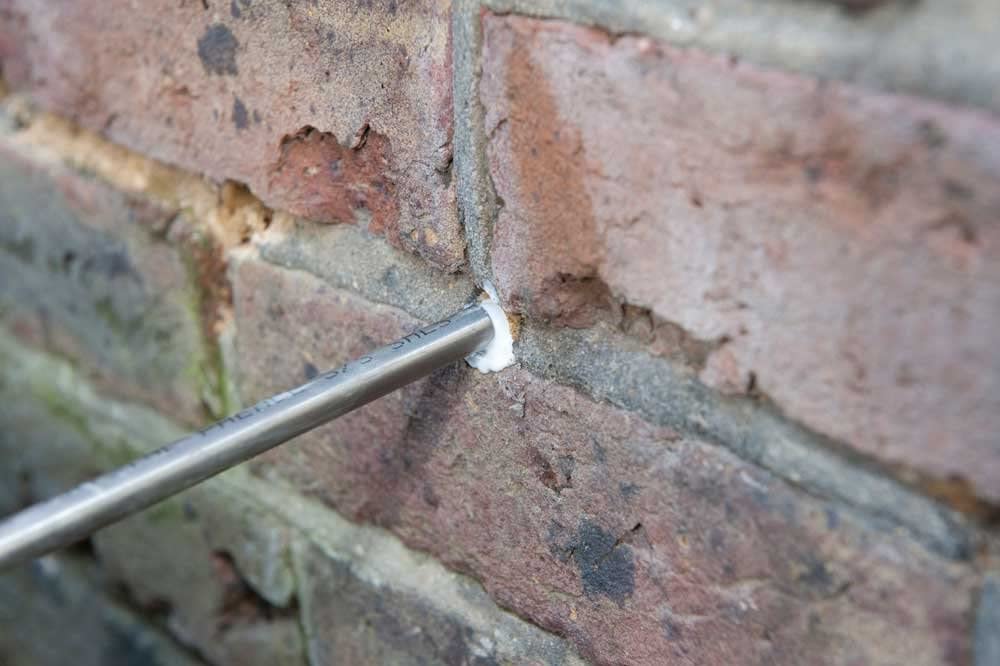 Same Day DPC with 20 Year Guarantee
We are not interested in creating a big renovation job in your property. We offer a simple service, whereby we drill and inject chemical DPC for a singular and very competitive price. With a same-day service, you can be assured your house will not be turned into a building site for a week. Indeed, in most cases our work in conducted on the outside of your property, so your home and possessions are not covered in dust. Our Twenty Year Guarantee Certificate can be signed-off on the same day as well, so if you are selling your property the sale can continue unhindered.